Read about the features and noteworthy changes in the latest product release.
Included in this release:
Evolv AI Web Editor
Flows
Evolv AI Web Editor: Rich Text Editing
Edit, enhance, and add text with ease. The Web Editor's new rich text editing capabilities extend your ability to customize text inside variants.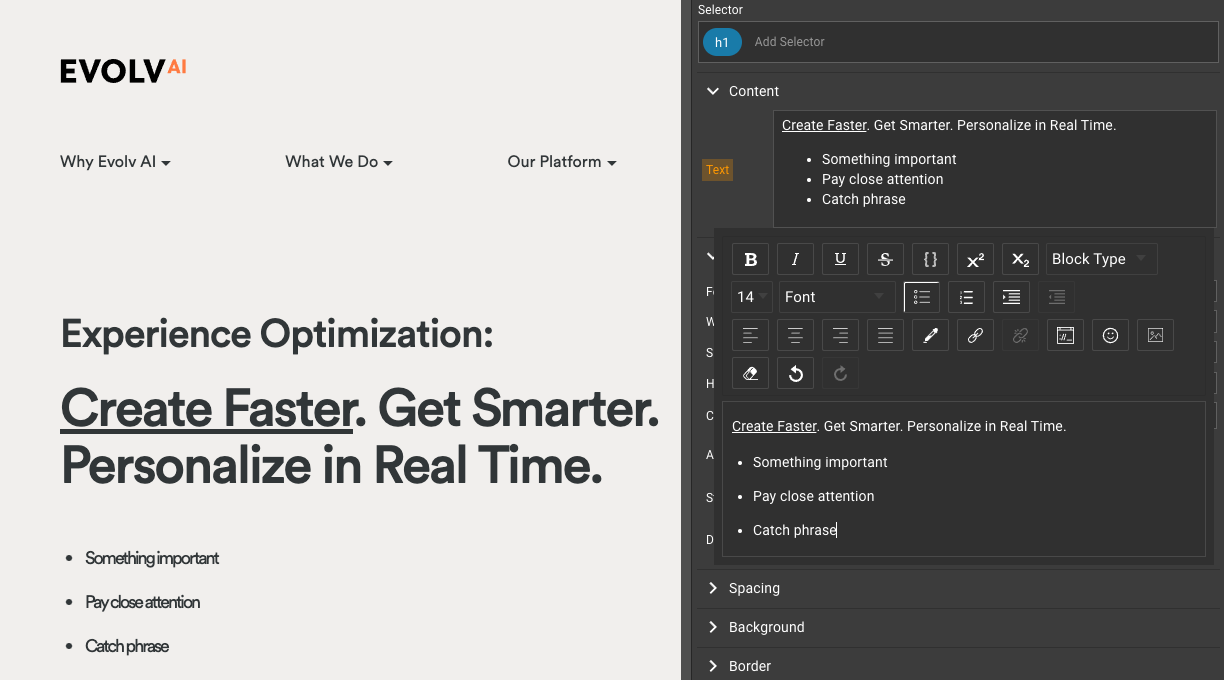 Create a new element and select the text for the editor to appear. Make your changes, and you're done.
Evolv AI Web Editor: Padding and Margin
Make some space! Apply padding and margin to any component.

Set the desired value in pixels using the handy visual aid. You don't even need to know CSS!
The above screenshot includes a text background color to highlight the spacing changes.
Flows: Filter Node Traffic
"Flows" by Evolv AI lets you review project data to see the conversion probability and traffic from all the stages defined in the user journey.
We've added the ability to filter traffic to a minimum percentage of sessions to remove noise and let you focus on analyzing behavior and finding insights.