Read about the features and noteworthy changes in the latest product release.
Included in this release:
Audience Filtering
Understand the performance and impact of combinations/variants on different audiences with the all-new on-the-fly audience and event filters.

"How did this idea perform on Mobile?"
"Is the top-performing combination still successful in Germany?"
With audience filtering, you can filter live results by any audience and event configured for your organization. There's even an option to build a custom audience right inside the interface.
Audience filtering is available for all session-based optimizations.
Read more
Session-based Optimizations
Session-based optimizations let you optimize towards the session, rather than the visitor, which is perfect for e-commerce and sites with a high visitor return rate.
Every session is another chance to convert. You'll have greater visibility of what's actually happening on your website.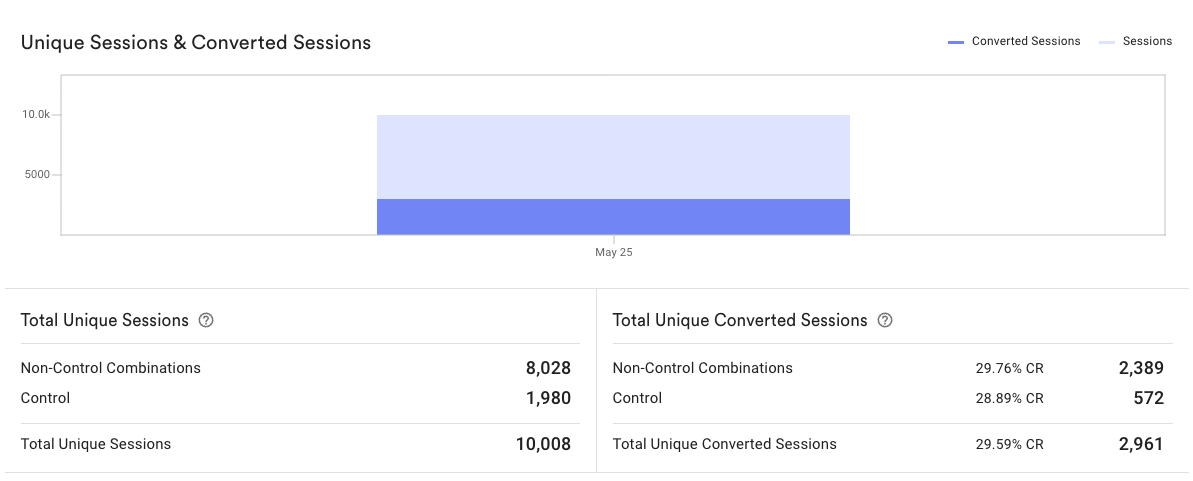 Make the move to session-based optimizations to better match the conversion behavior of your project audience. Now available by request.