This article describes the features and noteworthy changes in the current product release.
Included in this release:
Executive Reporting - Latest Experimentation
This update to Executive Reporting adds an intuitive way to explore the active combinations and variants in a Project.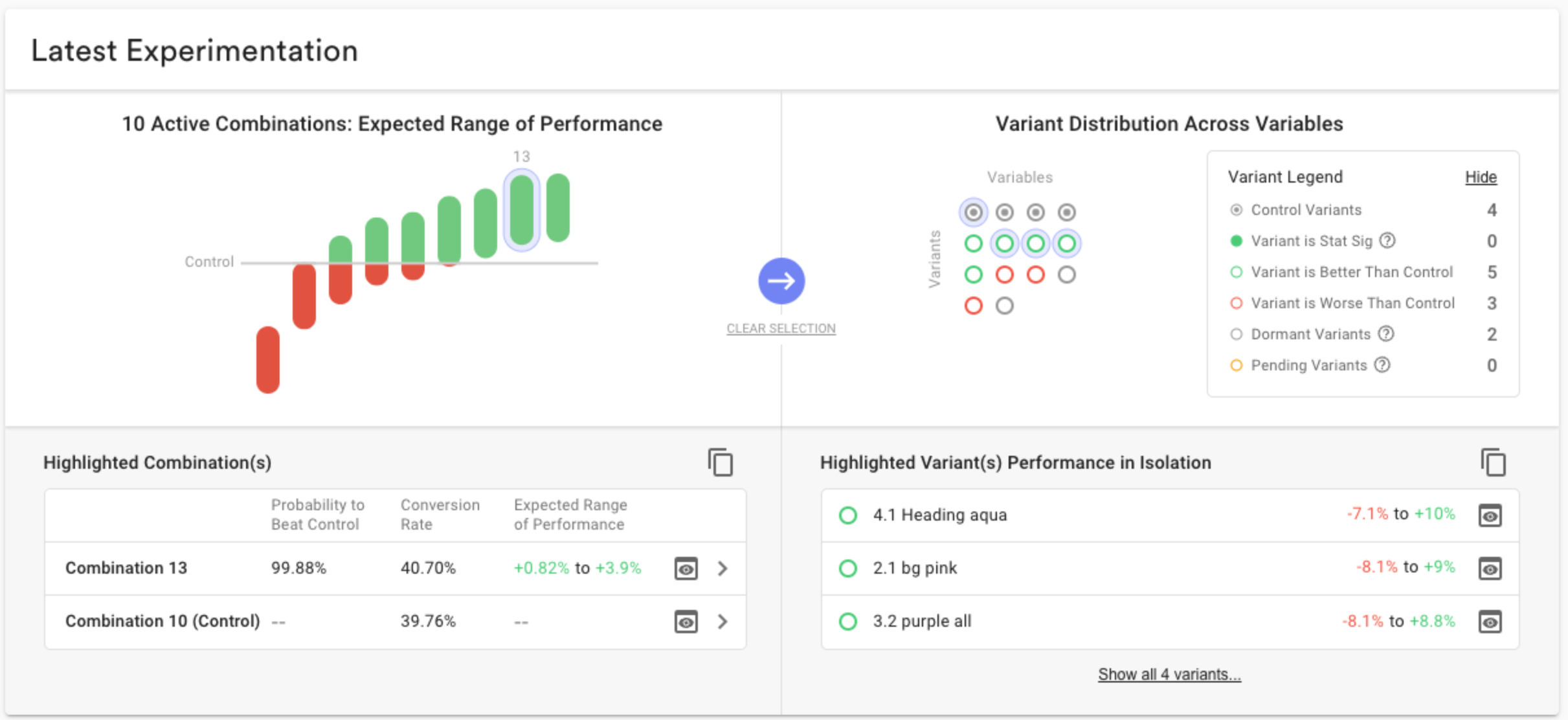 Quickly explore top-performing combinations and see all variant performance at a glance.
Click on a combination to view its variant make-up. And vice-versa, click on a variant to see which combinations it's in.
The table data can be exported using the copy icons and pasted directly into a spreadsheet.
Segment Integration
Our Segment integration is an effort to continue delivering out-of-the-box connectors to streamline data sharing between systems.
Segment opens up the door to connections into any tools and systems already integrated through their platform. This enables Evolv AI users to send data to and from Segment and then fire events anywhere they have connections.
Contact us if you want to set up a Segment integration for your account.