This article explains how to understand the realized performance value for your project.
On this page:
What is realized performance?
Realized performance is the difference in conversions seen because we ran the project.
A project is inclusive of all phases, including Initialisation and Optimization.
If you were an e-commerce manager, you'd use realized performance to report the actual change to the number of converting users while the project is live.
What it is not
It is not how well non-control compared to control. For that, we use cumulative performance.
How realized performance is calculated
The following diagram represents two situations (click the image to enlarge).
The first is if 100% of traffic saw Control as if we didn't run the project.

The overall conversion rate is 10%

The second is a project with 10% Control.

Control converts at 10%
Non-Control converts at 20%
But the overall conversion rate for the project, including Control, is 19%
Realized performance is the difference between the Overall and Control conversion rates.
(19% - 10%) / 10% = 90%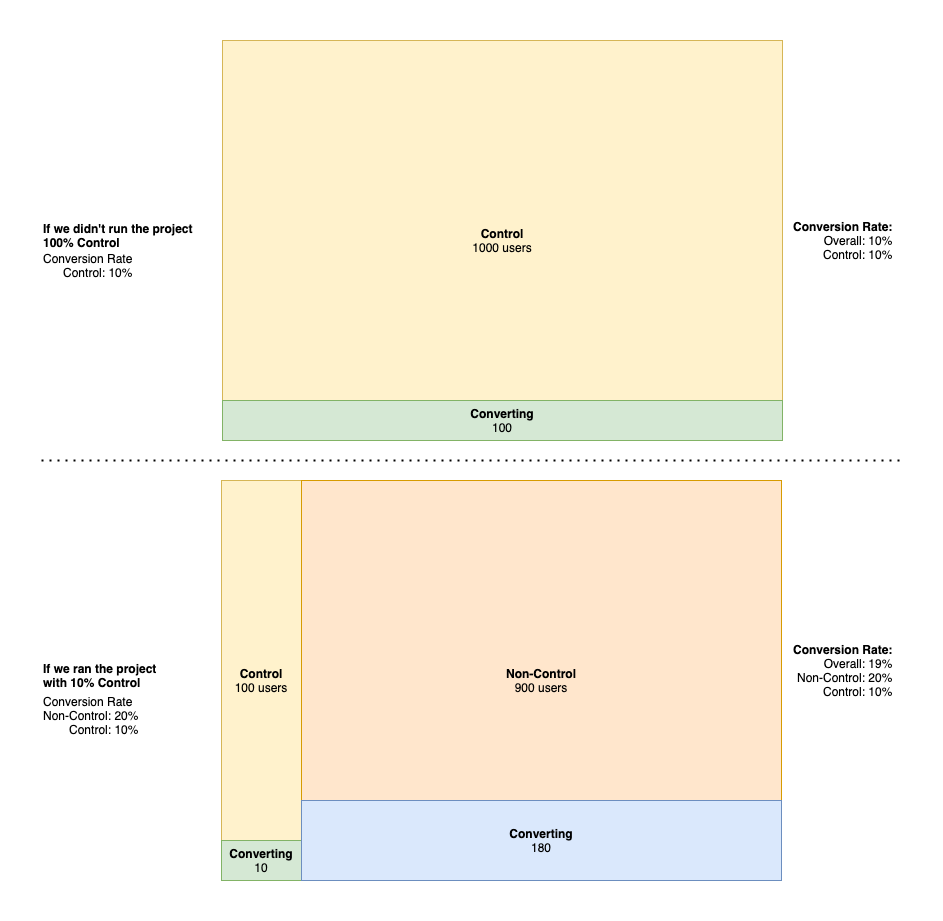 Here's an example from the Evolv AI Manager
Realized performance = (5.99% - 5.66%) / 5.66% = 5.7%