This article describes how to find the counts of events being sent to Evolv to help evaluate traffic volume.
To view the event traffic numbers follow these steps:
Select the environment you want to view values for in the Projects section.
Navigate to the Events section on the left hand side.
Select the event you want to view.
The events chart will appear in the details panel.
Both total and unique events (by visitor) per day are displayed.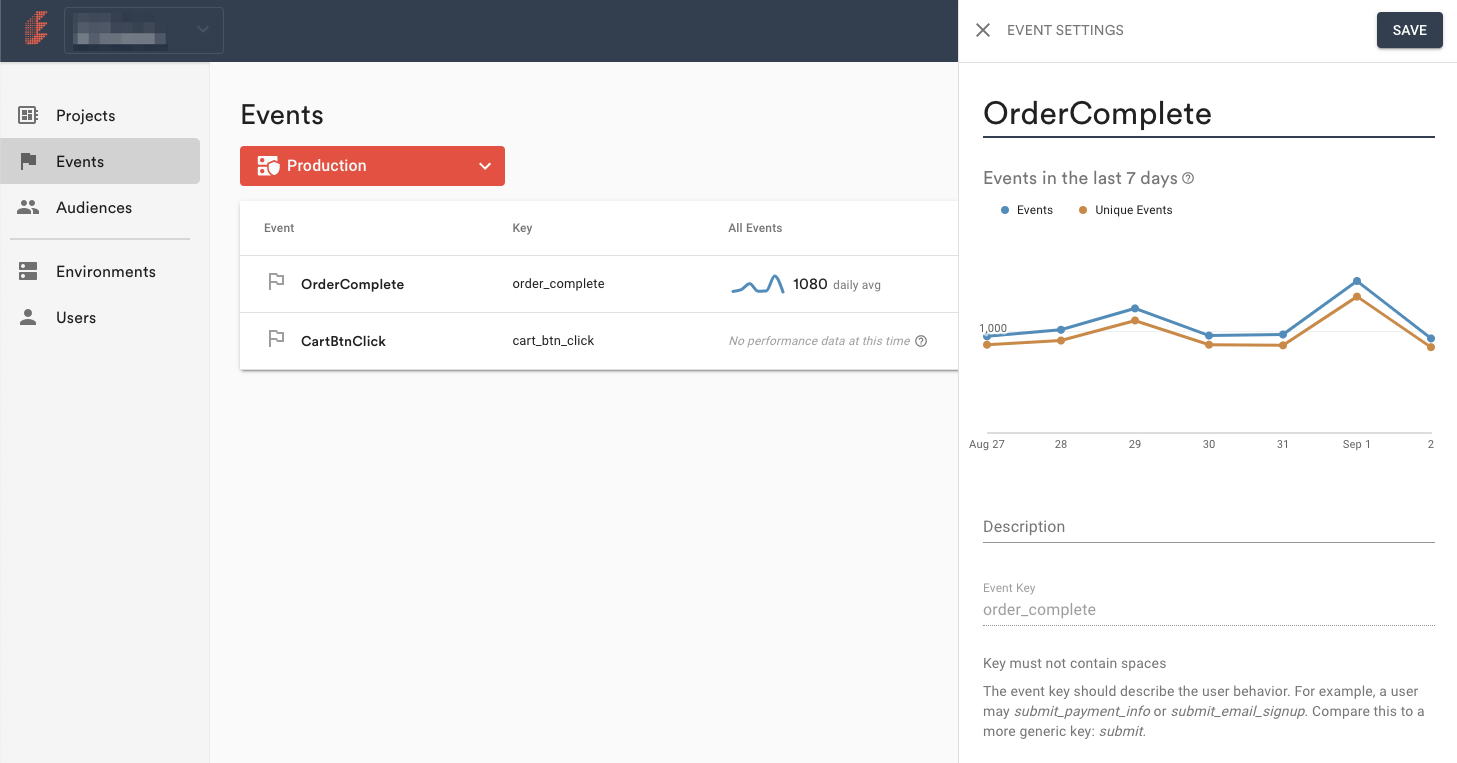 Before you can view event counts