This article explains how to stop the system from deactivating low performing combinations and generating new ones.
Deactivating automatic decision making is a convenient way to temporarily stop the AI from exploring the search space of possible customer experiences.
The Optimization phase of the project seeks to find variants with the highest impact on conversion rate by combining them with one another. Typically, the system actively removes low-performing combinations and replaces them with new ones. Disabling this setting stops the automatic deactivation of low-performing combinations and the generation of new ones.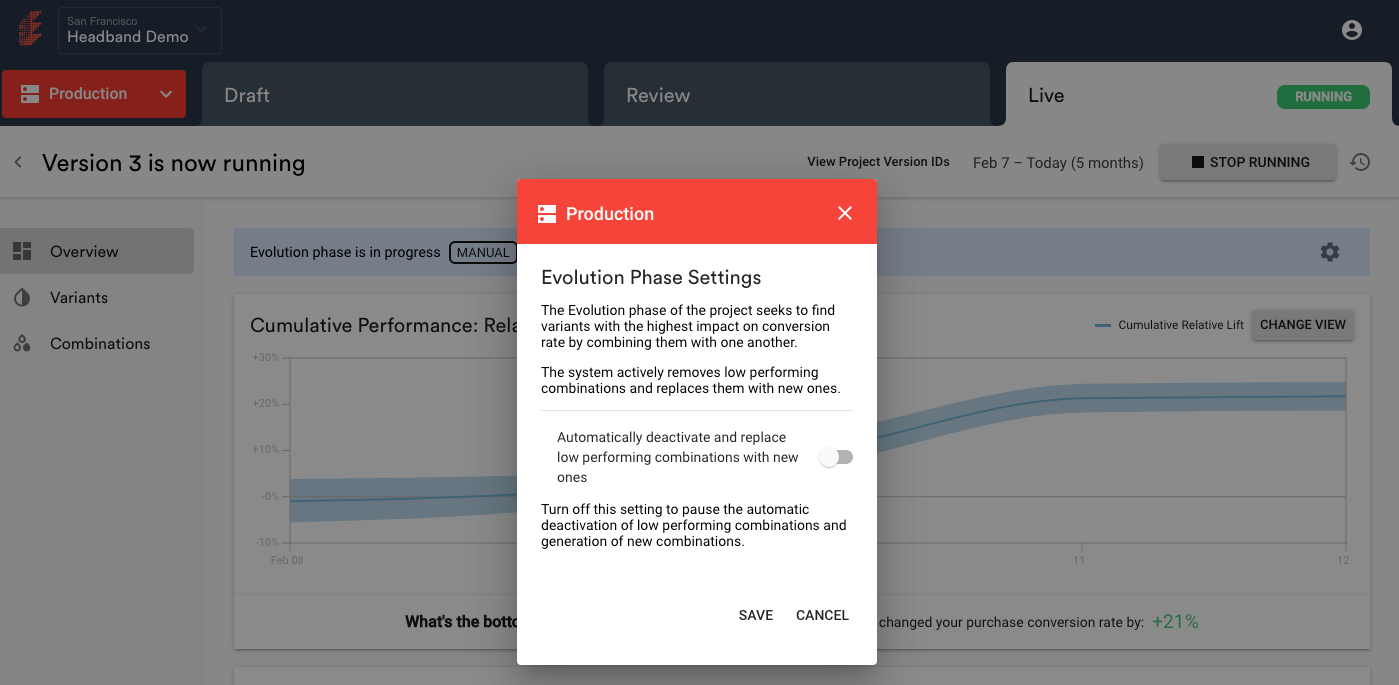 You can also prevent a project in the initialization phase from automatically transitioning to the Optimization phase. Deactivating automatic transition to the Optimization phase prevents unmonitored generation of new combinations, like over a holiday or weekend.