Evolv actively optimizes against a selected metric. It is, however, important to understand the performance of other metrics that are also important to the business.
Evolv supports reporting on the performance of any other event that's recorded in the environment where you're testing.
Viewing Secondary Metric Performance
Secondary metric performance is displayed in the reporting section of Manager. To view the performance of another configured event, just select it from the dropdown at the top of the page.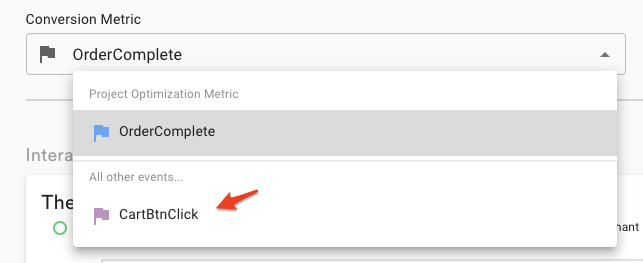 The dropdown distinguishes between the main optimization event and the secondary events.
Related articles