This article reviews the generative-AI features available in the Web Editor
Table of Contents
Getting started
Before you can take advantage of all the AI-powered features, there are two things you need to do.
Download and install the latest version of the Web Editor.
Enable the Assistant.

Open Preferences and check the Enable Assistant (Technology Preview) option.


Ensure you're logged in using your Evolv AI Manager credentials.
Description to design
Describe your variant and let ALLI, the AI assistant, do the rest.
See How to go from "Description to Design" with the Evolv AI Web Editor.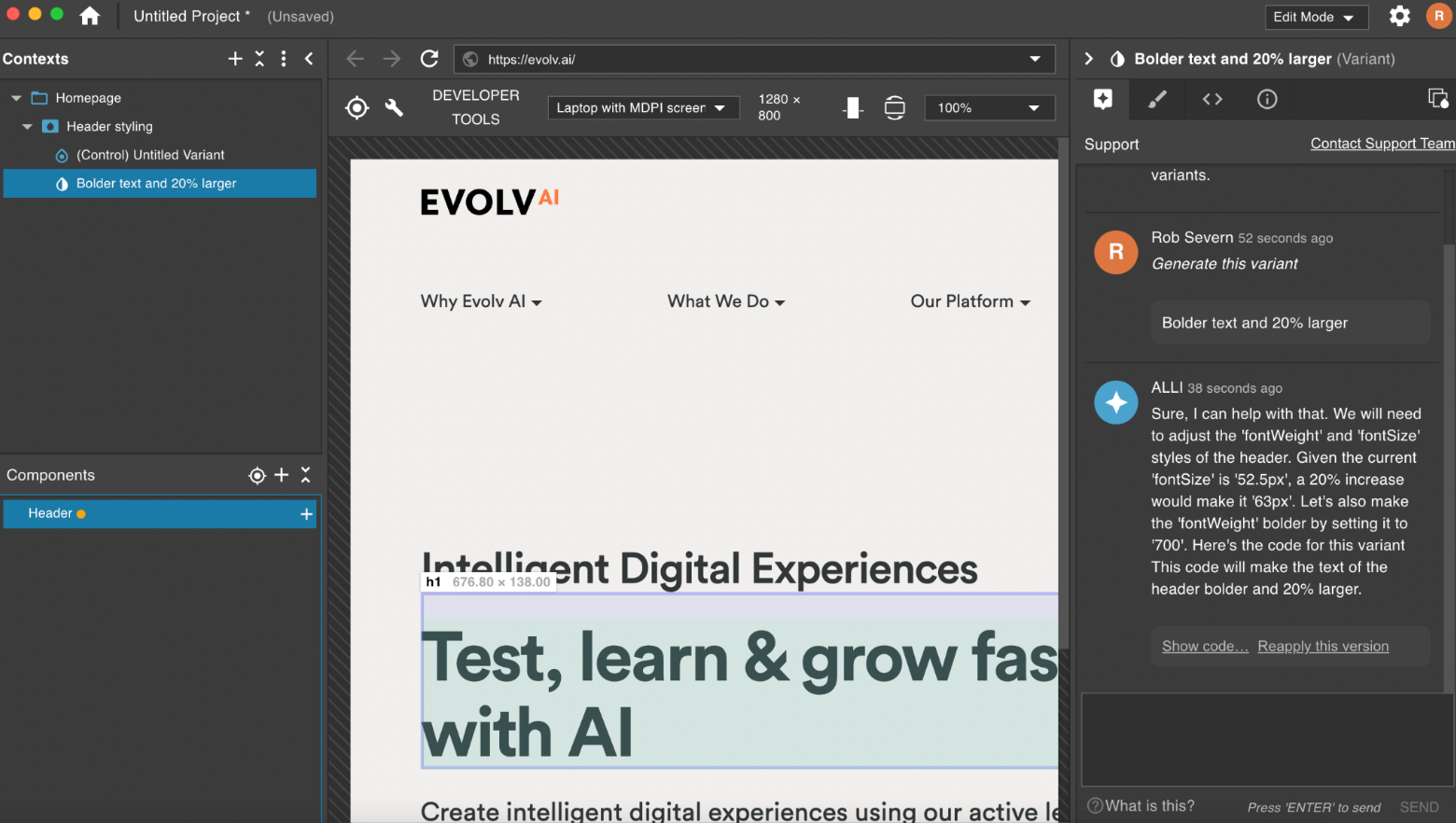 Generate text variations
Do you want to test variations of your copy but are unsure what to test? We can help.
Create a component that contains the text you want to test.
Click Generate Variations.
Select one of the suggestions.
See How to automatically generate text variations.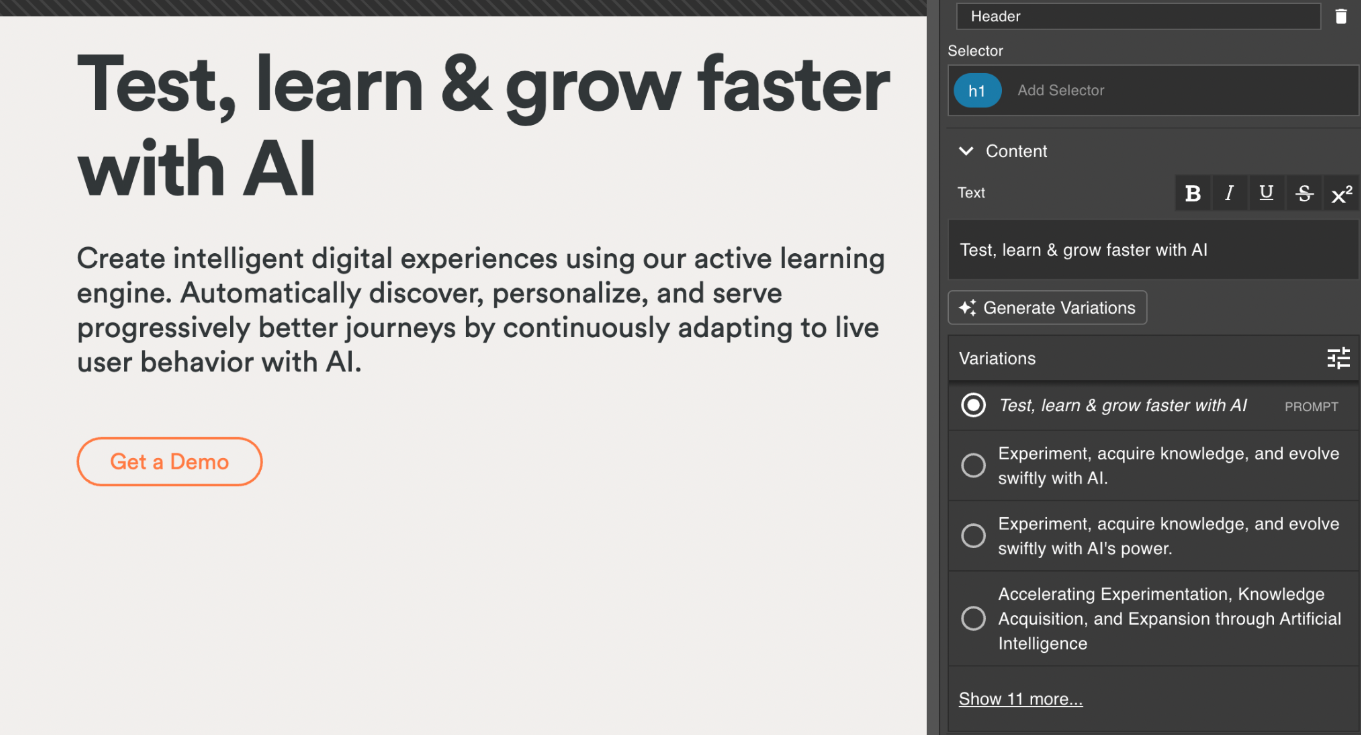 Image generation and hosting
The Web Editor supports two ways to add images to your optimization projects.
Replacing an image
Create a component that contains an image.
Click UPLOAD & APPLY to select an image.

Use this option if you have the image you want to test saved on your computer.
Evolv AI hosts the uploaded image for you.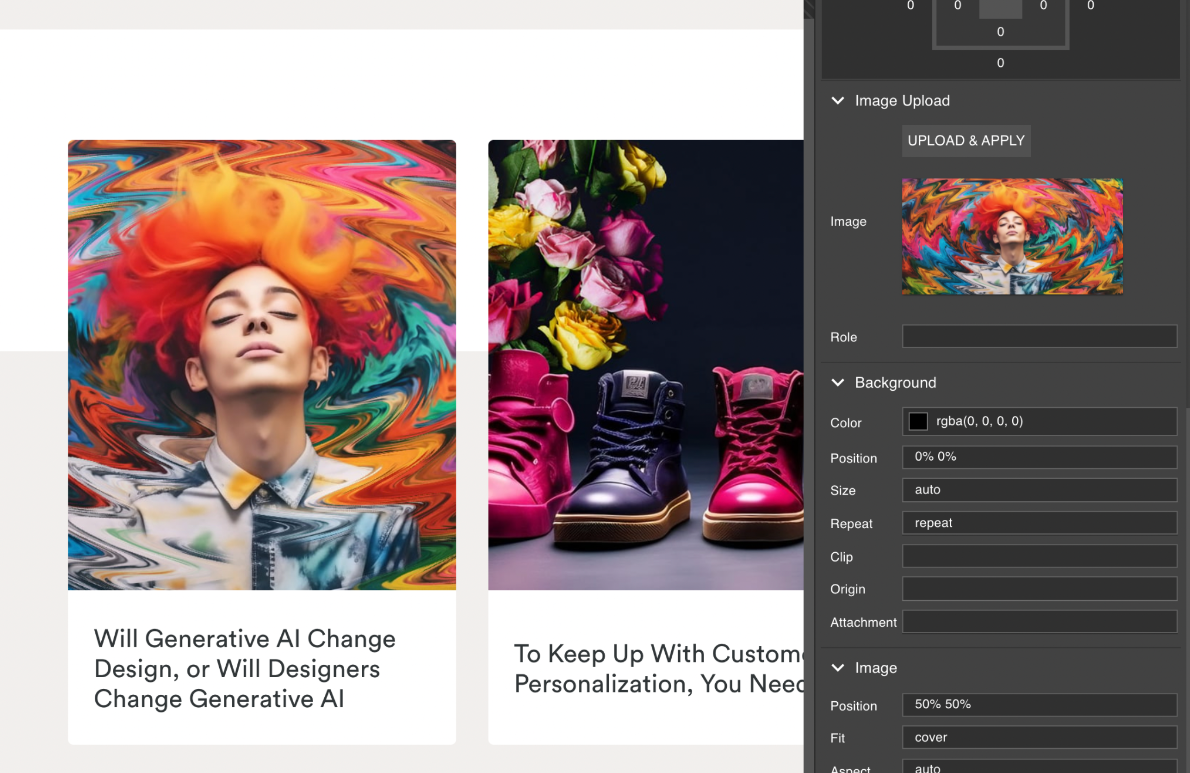 Generating images
Generate images without leaving the Web Editor.
Ask ALLI to create some images for you, remembering to be specific in your prompt.
Select one of the generated images.

The image is automatically applied to the variant.
See How to experiment with AI-generated images.